Team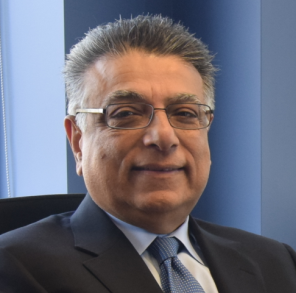 SHAM S. AHMED
Co-Founder, President and General Manager

Sham S. Ahmed has almost 40 years of executive leadership experience in the North American HVAC industry. From 1981 to 2020, Sham held various positions as Applied Product Sales Manager, Vice President, General Manager and Chief Operating Officer. He is the founder or co-founder of several highly successful greenfield projects companies in which he has generated more than a half billion dollars in sales around the world as well as consulted for multinational HVAC companies, before joining XNRGY as President and General Manager.
He has recruited top HVAC manufacturing and marketing executives from the U.S. and Canada to lead the rapid deployment of innovative manufacturing technologies designed to reduce costs and maximize quality. Sham works with investors, and the executive team, in crafting and implementing a 10-year, multiphase business plan focused on research, development, data center efficiency, power usage effectiveness and the manufacturing of custom air handling systems, supporting LEED certification, in a wide range of applications.
Sham especially enjoys motivating teams to deliver creative, dynamic solutions in engineering, manufacturing, and project management. He capitalizes on new materials, automated manufacturing, and increasingly sophisticated electronic controls in meeting complex and critical needs in terms of structure, acoustics, footprint, redundancy, and modular design. Creative thinking, strategic planning, relationship building, mentoring, and an unwavering commitment to excellence are the forces that have shaped his career and brought success to the organizations he has led with passion, expertise, and vision.
John Gocek,
Co-Founder, Vice President and CFO

John Gocek has more than 25 years of hands-on experience in accounting, corporate finance, investment banking, and treasury management. Throughout the last 20 years, he also held various senior management positions. John has been the co-founder and CFO of multiple custom air handling and industrial heat recovery systems manufacturers which were either publicly traded in the US or Canada. John has an entrepreneurial style and a firm grasp of performance metrics, stakeholder perspectives, and the creation of economic value. He brought his expertise in Montreal, New York and London, England.
He has also been directly responsible for executive team leadership and compensation, P&L and balance sheet performance, asset management, supply chain management and public affairs activities. John decided to co-found XNRGY, and is Vice President and CFO of the company. He has overseen the development and construction of XNRGY's 350,000 s.f. facility to serve the fast-growing data centre, health care, clean room, grow-op and life sciences markets across North America. His experience in executive management, business strategy and finance will be beneficial for XNRGY.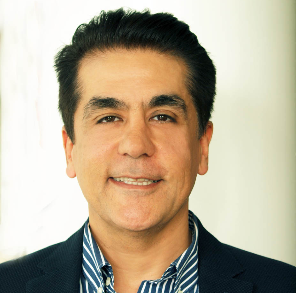 BABAK SOLATI
Vice President of Sales

Babak Solati has more than 26 years of experience in HVAC system design and applications. For the first seven years of his career, he held different roles in consulting engineering firms, designing HVAC systems for residential, commercial and industrial buildings.
His extensive knowledge in engineering, manufacturing, sales, and management will undoubtedly be a key asset to the newly created company's growth and development, as will his involvement in various academic research projects on mechanical systems in buildings, including chillers, air handling units, and other equipment. After more than 16 years holding various roles in sales and marketing applications in custom AHU manufacturing in both Canada and the USA, Babak decided to join XNRGY Climate Systems as the Vice President of Sales. He regularly participates in corporate executive planning sessions to meet and exceed customers' and manufacturers representatives' expectations. He is also focused on developing and justifying human resources strategies as they relate to sales, as well as developing, documenting, directing, and executing sales strategies. It is his responsibility to ensure all sales efforts align with the company's overall corporate strategy, marketing plans, financial metrics, and budgets.
LARRY HOPKINS
Chief Technology Officer

Larry has more than 30 years of experience in the HVAC industry. He has held the positions of VP of Engineering at PACE Co., President of Cleanpak International, Vice President of Engineering at Huntair and co-founder and VP of Research and Development at Basx Solutions.
In each business Larry led product development efforts in several key areas including fan design, development of Fan Array, low-loss fan backdraft damper, fan-balancing and isolation systems and active control of fan noise. Larry has created over 20 patents for products used in the HVAC industry.
Larry's industry involvement has also extended to several ASHRAE and AMCA subcommittee appointments. Through the latter organization, he contributed significantly to the development of fan array testing and certification standards in the early 2010s. Larry is also a member of the Scientific Advisory Committee for the Fan 2021 International Conference on Fan Noise, Aerodynamics, Applications and Systems.
In 2020, he joined XNRGY as Chief Technology Officer. The team looks forward to tapping into Larry's vast expertise in fan and damper development and to drawing inspiration from his vision for the company's success. His ingenuity, creativity, and resourcefulness will be an undeniable asset as XNRGY continues to grow and strengthen its position in the North American market.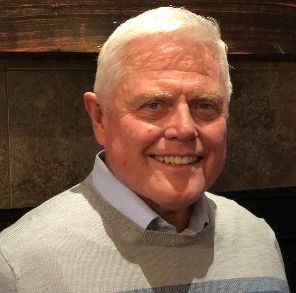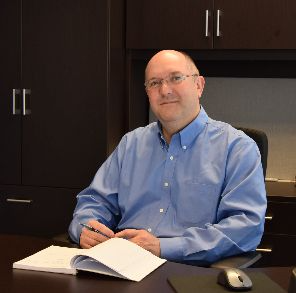 ALAIN TANGUAY
Vice President of Operations and Engineering

Alain Tanguay, has an exemplary record of accomplishment in the HVAC sector. He is known as a dynamic team leader who prioritizes consistent quality, as well as an expert in state-of-the-industry programs and technologies aimed at heightening productivity while controlling costs.
Alain began his career as a mechanical engineer with a division of Carrier Corporation where he managed a team of engineers dedicated to the design of refrigeration systems, electrical circuits and their components. When he moved on to Stone Air/Vapor Rail Inc., a division of Westinghouse Air Brake Company, he took charge of the team responsible for the design, costing, manufacturing and testing of HVAC units for rail cars in mass transit systems.
Consulting called Alain in 2018 where he used his extensive experience to help the commercial and rail industries with operations, LEAN manufacturing, engineering design and HVAC.
In 2020, Alain took on the role of Vice President of Operations and Engineering for XNRGY, helping aim the start-up company on a successful trajectory.
NICOLAS AOUAD
Director of Engineering, Refrigeration and Control

Nicolas Aouad began his career as a team leader and teacher at several technical school and institutes. After 18 years of teaching in colleges and vocational schools, Nicolas entered in the private sector in 2015 to work for Annexair and Zero-C in various positions including Refrigeration Engineering Manager, Engineering Manager and HVAC-R & Control R&D Director.
Nicolas handled redesigning products and creating additional features while he planned, administrated, reviewed research and development activities, and collaborated in the task of formulating the organization's strategies. Leading the organization in new product development, he designed and managed the production and implantation of the new air-cooled condensing units, air/water-cooled source heat pumps and the production of the new control sequence of operations.
Nicolas improved refrigeration system reliability and efficiency by redesigning base, system piping and component selection. Additionally, Nicolas was involved with the creation of product selection tools in collaboration with the IT department. Over the years, he developed extensive experience in project management, refrigeration, HVAC, controls, and high-performance systems.
In 2019, Nicolas joined XNRGY Climate Systems as the Director of Engineering, Refrigeration and Control. His role is involved with planning and administrating XNRGY's new products as well as leading the refrigeration and controls development team.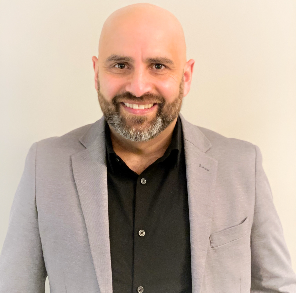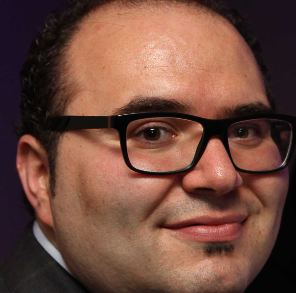 MAURO CATAVOLO
Director Of Engineering

Mauro has 17 years of experience in HVAC system design, applications and manufacturing. He spent the first nine years of his career as a senior application engineer, helping sales representatives, contractors and consulting engineers design custom air handling units based on customer requirements and industry standards. A few years later, as Business Analyst for the implementation of new ERP system, he helped out the other facilities across the CES group.
In 2013, as an Engineering and R&D Manager, he broadened his knowledge on the manufacturing of dehumidification and DX equipment. He managed an engineering team and the R&D program. Mauro helped create a new Greenfield company: TMI Climate Solutions Canada Inc. — a Berkshire Hathaway owned company in 2015. The company grew from 5 to over 200 staff within the first four years.
With his experience with the creation of the previously mentioned Greenfield company, he joined XNRGY Climate Systems, in 2019, as Director of Engineering for their Mechanical Group. His experience served him well in developing various products for the company. Mauro directs the development of XNRGY's products, oversees the engineering team and co-manages the R&D team. He also recruits employees, assigns, directs and evaluates their work, as well as overseeing their development.